Welcome from the Head of School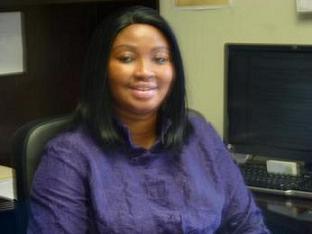 The Washington Math Science Technology Public Charter School was created to provide a place where students can have access and opportunity to rigorous educational and teaching standards. Approaching yet another decade of services to our students and families across the District of Columbia presents us with the exciting opportunity to
"make a difference"
in the lives of those who will become the leaders of the next generation.
WMST PCHS seeks to cultivate students who are eager to become outstanding scientists, doctors, technologists, engineers, community activists, or even presidents of major corporations, institutions or even President of the United States. While no one can predict where our students will go or who they will become, it is our guiding mission to support their efforts to improve the quality of their lives by planning purposefully to realize their goals and dreams. In doing so, the entire WMST Team of leaders, teachers, and all personnel will build on the foundation they have acquired to date. Additionally, we will go a step further in providing care, guidance and critical advice in helping our students to build on their strengths, individually and collectively, identify limitations and broaden their reach in their pursuit of enriching experiences and gainful professional endeavors.
We will push for higher expectations in their performance and in that of our teachers and all staff. We will set goals and objectives to help them reach beyond comfort and the status quo. We will communicate the necessity for critical thinking and self discipline, and we will do so with firmness and compassion.
"Education in not a preparation for life, education is life itself," John Dewey insightfully helps us to understand that education expands our lives in more ways that we can imagine. Education opens doors to opportunities we would not otherwise have. Education gives us a competitive advantage and ultimately provides for our social and economic development. The entire staff at WMST PCHS begins this school year with this philosophy in mind. We are committed to doing all that we can to nurture all who pass through these doors so that they can lead lives of purpose, meaning, service and substance. We are committed to staying the course with our students so that they can realize the dream of a college or university education; the dream of attaining fulfilling employment; and the dream of living well-balanced and full lives with positive relationships and futures. And, although there may be challenges and obstacles before us, we will press on; we will persevere, because we understand that they our students' futures depend on us.

We – all staff – at WMST PCHS remain dedicated to our mission and to furthering a vision that demonstrates hard-work and determination, not only as it applies to our Charter School compliance regulations or the District of Columbia mandates, but moreover to developing students and ultimately adults who are able to compete on the world stage.
We welcome parents, community partners, organizations, and all who wish to be a part of our exciting growth here at WMST PCHS family. Share our journey and our shared belief in Nelson Mandela's philosophy: "Education is the most powerful weapon which you can use to change the world." We believe our students will be agents of the positive change we all strive for. They will achieve!

Sincerely,

Dr. N'Deye Diagne
Head of School